THE WORLD'S ONLY ELECTRONIC SKI DAMPENING SYSTEM
EMC is a unique and innovative electronic circuit embedded into HEAD's Race and Performance skis that filters out unwanted vibrations when riding. Fewer vibrations means more stability and better grip when you are pushing your limits.
VIEW EMC EQUIPPED SKIS
HOW IT WORKS
Found in the front and rear of the ski, EMC converts kinetic energy into electrical energy which is used to harmonise the ski, discover more about the circuit and how it works here.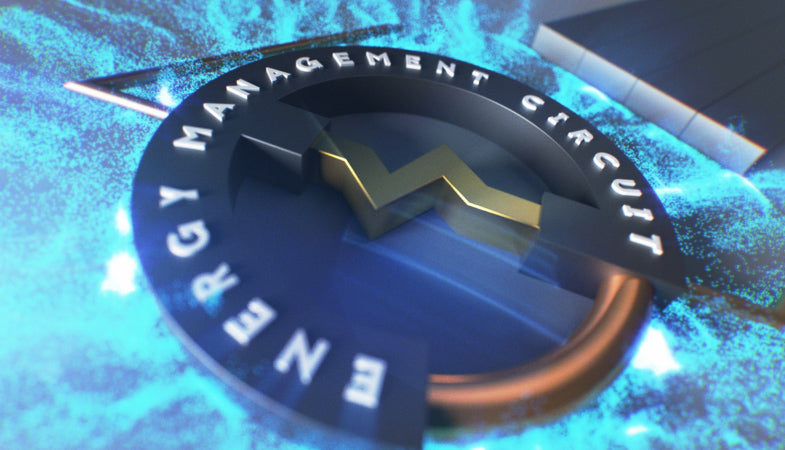 INNOVATIVE CERAMIC PIEZOELCTRIC ELEMENT
Carving, gliding and impacts cause the ski to bend and vibrate. The ceramic piezoelectric element in the EMC converts this kinetic energy into electrical energy.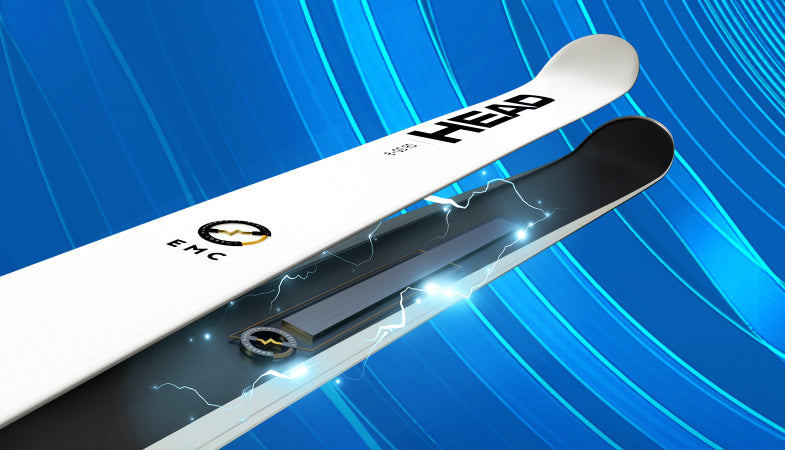 GRAPHENE AND CARBON INFUSED CIRCUIT
Electricity generated from the piezoelectric plate passes through a a circuit consisting of a resistor and a Graphene infused carbon layer embedded in the skis construction.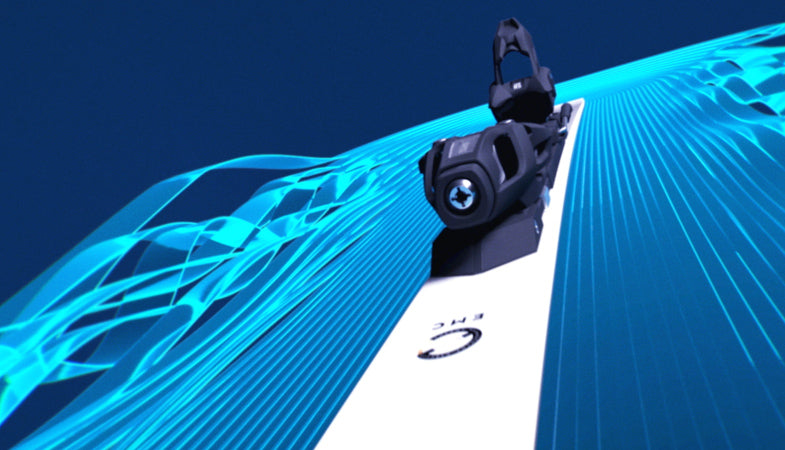 A HARMONIZED SKI
The circuit harnesses the electrical energy and filters out negative vibrations, harmonising the ski. Fewer vibrations equals more stability and better grip for the skier.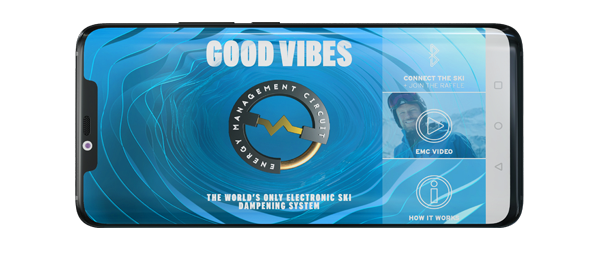 THE EMC APP
Test EMC at a HEAD dealer near you. Connect with the ski and join the raffle.
EMC EQUIPPED SKIS
EMC is found in HEAD's range of race and
performance skis. Discover the collection here.
VIEW EMC EQUIPPED SKIS